Q & A in Knoxville's Metro Pulse →
Before 9/11 I thought, "I guess I'll just always have this job. I'll just have this job, and I'll try to figure out how to make it work. I want to quit, but probably I won't ever have the courage to." But once 9/11 happened, it altered my perspective. It made me want to write a novel now. I thought, "I'm going to die tomorrow. The whole world is going to explode tomorrow." I just had this sense...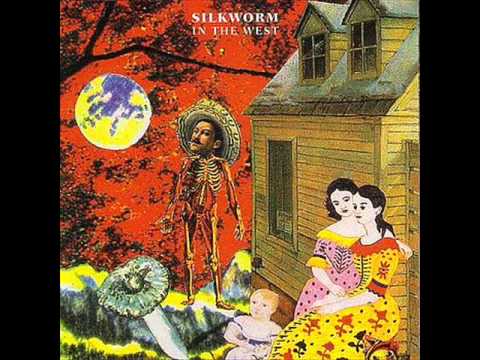 Bookstore Chronicles: Switch Comedies, Fake Words,... →
The Rules of Attraction cemented my interest in Ellis. I wrote to him that year as part of an English-class project in which we sent letters to our favorite authors. He didn't write back. Eighteen years later I saw him at the PEN Gala at the Museum of Natural History in New York. He walked by me on the way to the men's room. I heard him say to someone, "Nice to see you." I was on edge being at...
The Rumpus: "Is There a 9/11 Literature?" →
Over at the Rumpus, Christopher Bollen, author of the new novel Lightning People, and I discuss moving to and away from New York, the city before and after September 11, 9/11 literature, and Pigeon Forge. It took thirty-seven years, but I'm finally at a point where I'm a bit more comfortable letting things slide into the rearview mirror …  Read it here.  
But wait, there's more
Almost exactly a decade ago, in what sometimes feels like another life, I started to write a book about a kid from Michigan's first summer out of high school. The kid is obsessed with music and plays in a band and drinks alcohol and has intense longings and weird sexual encounters and conflicted feelings about his shit job as a dishwasher at a restaurant and about his largely absentee dad...
Watch
Emily Gould and I make Szechuan chicken and discuss THERE'S A ROAD TO EVERYWHERE on her excellent show Cooking the Books. About an hour before this Emily made Szechuan green beans with Sigrid Nunez. It was a wild coincidence. Afterward we (Emily and Andrew and Val, the CTB producer and director, respectively) all sat around eating the food (including Sigrid's leftovers) and shooting...
My Gap Feels Weird
The last two bands I saw live were Wild Flag and Superchunk who opened for Bright Eyes at Radio City. I used to really like Bright Eyes but don't anymore so I split before they played. Wild Flag was pretty good but I was there to see Superchunk. They didn't play for very long but they blew my mind. Their LP Majesty Shredding is one of my favorite records from last year (not that I'm super caught...
My Essay About Borders' Recent Troubles and the... →
As a reader and writer, the current moment is endlessly confusing to me. Sometimes I feel like I'm on a one-man mission to save publishing, buying books weekly from indies and chains alike, for the sake not only of my future work, but that of future writers, young people far from urban centers, dreaming up stories in Texas or Idaho or Michigan. Read the full piece here. 
On the End of Open City Magazine
I visited the Open City office for the first time in November or December of 2001. I was there to read proofs of Before and After: Stories From New York, the first anthology of writing from Mr. Beller's Neighborhood. The book had been in production pre-9/11, but would now include pieces written after the attack. I'd been working in the World Trade Center and was in the building that morning. I...
Volume 1 Brooklyn on THERE'S A ROAD →
[Charles's] account of working for Morgan Stanley plays out like a comedy of errors — at least until the location of said workplace, on the seventieth floor of the World Trade Center, turns that workplace narrative into something very different. Full review here.
The Rumpus reviews THERE'S A ROAD →
The juxtaposition of the most mundane of details with the hugeness of New York City and the incomprehensibility of a terrorist attack manages to show us something not just about September 11 but about our 21st-century lives: how easy it is to lose our way as we confront the innumerable roads that stretch before us. Read the full review.
HTML Giant Interview →
The hunger for closure is … heavy in the culture and a key aspect to a lot of memoirs—my life used to be a certain way, then some disruptive or traumatic thing happened, I more or less worked through it, I'm in a better place now. My book doesn't offer that, mostly because I see that whole idea as a lot of bullshit. I especially felt that way in the year or so after 9/11, when there...
Book Notes feature on Largehearted Boy →
Music is memory. Sometimes I can't stand it. I'll hear a song from the old days and it'll make me feel so sad and weird that I want to die … Here, then, in roughly chronological order (according to my experience with them, not necessarily their release dates), is a list of songs from the era depicted in There's a Road to Everywhere Except Where You Came From—not...
From Publishers Weekly
"In his third book, Charles (Grab on to Me Tightly as if I Knew the Way) chronicles his early years in New York. The aspiring writer was 24 when he arrives in 1998 hoping to jump-start a literary career. Instead, he finds himself stuck in a dead-end job rewriting promotional material for Morgan Stanley in their World Trade Center office. The pay is good but the work is dull, fiction...
THERE'S A ROAD makes BlackBook magazine's Best... →
Adam Wilson calls it the "Best 9/11 Memoir That Doesn't Read at All Like a 9/11 Memoir, but Rather Like a Really Good Novel That Just Happens to Be True and To Involve 9/11." Read the full list, which includes great books by Grace Krilanovich, Sam Lipsyte, and Justin Taylor, among others.
Michael Chabon recommends THERE'S A ROAD (and... →
Though one is an account of aspiration and scuffling in Manhattan in the year leading up to the 9/11 attacks (Charles filled a cubicle in the WTC and his account of the day is startling and fresh), and the other is a (quirky, personal) consideration and history of a great band's neglected masterpiece, the two books actually interlock and engage with each other in a number of interesting...
Daniel Nester's Bookforum review of THERE'S A ROAD →
[A] potent, touching, slow burn of a memoir … Charles has in his back pocket one of the world's most apocalyptic recent events to tie up his story lines, and it is to the book's credit that, despite it being almost a decade since September 11, the events are described with both jarring emotional effect and remarkable constraint … From the first loud boom and floor...
Grace Krilanovich picks THERE'S A ROAD as one of... →
So hard to read this book, knowing each sentence propels you forward on an inexorable march toward the tragedy we know is coming, and that the nature of this trauma is both shared and specific; it makes this memoir disarming, and totally captivating. When I say "hard to read" I mean it's the kind of difficulty, indeed a visceral reading experience, I would take over its...
THERE'S A ROAD gets a nice nod in Joanna Smith... →
… Ostensibly about September 11, but really a kind of contemporary kunstleroman, about becoming a writer in the rather toxic contemporary literary climate. Read the full entry.
Guest Blog at Powells.com →
Five posts covering a range of issues, literary and otherwise, posted each weekday, December 6 - 10, 2010. Read them here.
THERE'S A ROAD named one of Library Journal's best... →
Read the full list here.
New York Observer on THERE'S A ROAD →
Mr. Charles … writes in a frighteningly spare voice. [His] narrative style, journalistic and declarative, gives every scene the weight of a reported event, as if each were a stepping stone to a gloomy but meaningful conclusion. Read the full review.
Fluxblog Interview →
"When I moved to New York, I was really insecure about being from Michigan. I guess it's a classic dilemma for writers who move here. You're in town for three weeks and already writing about cocktail parties on the Upper East Side and how much Williamsburg has changed in the last six months." Read the full interview.
[tk] reviews on THERE'S A ROAD →
[A] most extraordinarily unprecedented experience … Charles holds off on giving us a neat and tidy resolution, a quick essay or sound bite on 'What 9/11 Meant to Me.' … he knows how to lay a foundation for one hell of a sucker punch. Read the full review.
From Booklist
"Midwesterner Charles moved to New York City in 1998, where he rented a squalid Brooklyn apartment with old friends from Michigan and worked a temp job. Broke and homesick, Charles relays both his ambition to make a living by writing and his increasing sense of isolation within the hustle and bustle of the Big Apple. Then he lands a lucrative job as a financial writer at Morgan Stanley in...
The Kalamazoo Gazette on THERE'S A ROAD: "Easily... →
Charles' memoir will pull, push and coax you down the road of a lost pilgrim from Kalamazoo using humor, love and loss to find a place in a broken world.  Read the full review.
"Part of me dug this wild new scene. I liked getting up early, putting on a shirt..."
– THERE'S A ROAD excerpted in HTML Giant
From the New York Observer Fall Books Preview
"Mr. Charles moved from to New York to become a writer, but on Sept. 11, 2001, he found himself an office worker for Morgan Stanley in the World Trade Center. A novelist and music writer, Mr. Charles here mines a genre (the Midwesterner adrift in the city) perennial to our literature since F. Scott Fitzgerald, who never had to deal with falling towers."
something is working toward you right now, and  I mean you and nobody but you. —Charles Bukowski,  "relentless as the tarantula"
From Library Journal
"This is the book I can't forget…Full of insightful, transcendent regular-guy moments and bad decisions, it didn't make me like the author, but it knocked me on my ass." —Library Journal (starred review)
Michael Chabon on There's a Road to Everywhere...
"A sneakily disturbing, disarmingly profound, casually devastating memoir, taut and adept, that cracked me up even at its saddest moments, and broke my heart almost without my quite noticing." —Michael Chabon, author of MANHOOD FOR AMATEURS and THE AMAZING ADVENTURES OF KAVALIER & CLAY
Rachel Sherman on There's a Road to Everywhere...
"With ease and humor, Bryan Charles does what all writers aspire to do: he shows us the familiar in a whole new way. His beautiful, often painful, honesty makes the inside of his head a fascinating place to be." —Rachel Sherman, author of THE FIRST HURT and LIVING ROOM
Scott Smith on There's a Road to Everywhere Except...
"An astonishingly honest account of what it means to be young and ambitious and just self-aware enough to know that whatever you've managed to drag into the light about yourself will never be enough to save you from all that remains in darkness. There's a lot of pain in this account of misdeeds and misadventures on the road toward what could almost—God forbid—be called maturity, but the pain...
Joan Silber on There's a Road to Everywhere Except...
"Honest and unembellished, THERE'S A ROAD TO EVERYWHERE EXCEPT WHERE YOU CAME FROM is a forthright portrait of the exact spot where the life of one young writer in New York intersects with history. A fresh vision of how the familiar becomes the unbelievable."  —Joan Silber, author of THE SIZE OF THE WORLD and IDEAS OF HEAVEN